About INSA,
the SEAM program
The Institut National des Sciences Appliquées (INSA) of Toulouse is an international, pluri-disciplinary French "Grande Ecole." INSA is recognized for the excellence of its education, which attracts students of a high academic level. Today, there are 14,000 alumni present in all economic sectors.
Degree courses, widely known and recognized:
A well-established network of graduates working all over the world. Every year more than 10% of the engineering graduates in France graduate from the INSA Group.
International, a prime focus:
International programs, multicultural campuses, double degrees, More than 3,600 international students and over 1,100 international agreements…
Research, cutting edge:
Over 50 research units. Scientific and technological developments for application in business and industry.
Values, unifying:
Based on equality, diversity, inclusiveness and excellence, developing socially-aware engineers.
Teaching, differently:
Versatility, entrepreneurship… High-level engineers with open minds, excellent culture and a taste for sport.
Degree opportunities, innovative:
Individually tailored, personalized guidance and theme-based courses… Innovative and "à la carte" projects.
High achieving students:
Admission is open to countries, based on academic record, grades and motivation.
Advanced masters
for executives
What you will learn:
The Advanced Master ("Mastère Spécialisé" in French) is a French post-graduate specialization degree created in 1986 by the French "Conférence des Grandes Écoles".
It is a full-time, one-year program (75 ECTS) which includes formal teaching and an internship. It is usually aimed at professionals who already have a master's degree or a 4-year Bachelor's degree, plus at least 3 years of experience.
The participants acquire new skills either to specialize or expand their knowledge and experience in a domain where the private sector has identified a real need.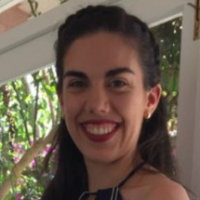 Marta
graduate in 2017, RAMS engineer,
from Venezuela, working in France
''
The Advanced Master's "Safety Engineering and Management" provides the theoretical background, regarding the main concepts and standards necessary to master risk management activities. It also provides practical training based on real-life situations that you will find later in the industry. The immediate application of each new concept (through examples or projects) makes it easier to remember them and be able to put them into practice when needed. This way of training also helps you to develop a new way of thinking by incorporating this risk management framework and applying it each time you face a new challenge, not only during the Advanced Master's but also during the internship and especially in your future job position.
''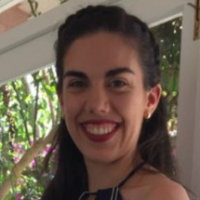 Tam-Miete
graduate in 2015, Department of
Petroleum Resources (DPR) in Nigeria
''
With over 10 years experience in the HSE Division of the regulatory agency for the oil and gas industry in Nigeria, I can say that the master's program in Safety Engineering and Management, is adapted to both prospective fresh graduates and those with professional experience. The course content and projects provide skill sets in Safety Sciences, Engineering and Management in managing systems across multi-industrial domains like the chemical process, oil and gas, nuclear, energy, biotech, and virtual systems, etc.
''
Gilles Motet
Professor at INSA Toulouse, lecturer
''
The Advanced Master "Safety Engineering and Management" is a unique learning environment. It enables participants to prepare for management positions with three special features: An international environment offered by participants from 5 continents, allowing to discover various perspectives on Safety. The presence of experts from a wide range of disciplines to understand the various facets of safety; facets concerning engineering but also management including human and organizational aspects. A permanent back-and-forth between theory and practice, allowing an immediate confrontation of the principles with the realities of the field (case studies, projects and internship).
''